We are still circling the crystal ball looking into the future of our favourite industry.
This week, the Hags are looking at the shopping floor, digital and otherwise, and what is in store for this massive section of the fashion world. Get ready for some highly informed, very specific, irrefutable facts, and wild predictions from three people who sort of know what they are talking about and aren't afraid to go on and on about it.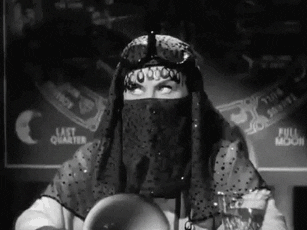 Listen here or subscribe wherever you find podcasts, hunnies.
RSS FEED: http://fashionhags.libsyn.com/rss
Of course, no podcast would be complete without some obsessing. Evan can't get enough of Jennifer Lewis, especially in her 1999 film Jackie's Back, the entirety of which can be watched on Youtube.
Here's the trailer if you're curious:
Abby has been spending some time in your favourite discount retailers  riscount detailers checking out the beauty bargains to be had. One of her favourite new finds is the brand Body Prescriptions and the benefits of avocado oil. Give it a try and let us know if it works for you too!
Katie has been burning through the true crime podcast Atlanta Monster. It is a super messed up story where the truth is elusive but really well told. If you are into true crime, chances are you'll enjoy this podcast as much as Katie did. (Feel free to comment on what you think of the outcome and the verdict! We love hearing that kind of shit.)
Thanks again for listening and please tell your (good, not shitty) friends.
Find the Hags in the usual places and if you like the show, please review it on iTunes or wherever you get podcasts to help it grow.
Instagram@fashionhagspodcast
Twitter @fashionhagspod
Facebook at Fashion Hags Podcast
Got an idea for an episode? Email us at fashionhags@gmail.com, we love hearing from you.
Find Abby on Instagram @abbyshumka
Find Katie on Instagram @redbirdsuite
Find Evan on Instagram @evanducharmestudio also check out his website at http://www.evanducharme.com.