Karl Lagerfeld is a name even non-fashion-y people can recognize, and now that he's gone, what will fashion look like? His contributions to fashion are unmatched but there are definitely things are are not going to miss. Listen to the tea spilling, Hags!
(also keep your ears peeled for a secret message from Margot…)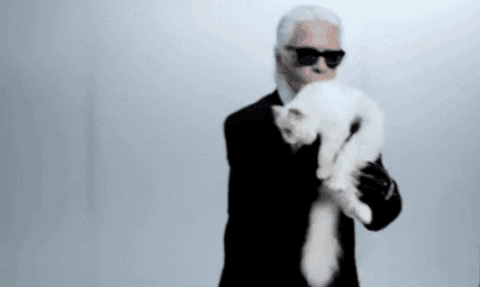 PS – those Signe mini docs we were talking about can be found here.
RSS FEED: http://fashionhags.libsyn.com/rss
Of course, there is always time to obsess. Other than the nyquil that has been keeping her functional, Katie is obsessed with her homemade pickled red cabbage and all the burritos it has been inspiring. Here's the very sophisticated recipe, as dictated to her sisters in a text message:
After attending the Indigenous Brilliance reading event, Evan is obsessed with Arielle Twist and her book of poetry, Disintegrate/Dissociate as well as the people he has met along the way who have shared his similar realities as an indigenous queer. Check out her webpage for more information or to see her at a book event; to learn more about the Indigenous Brilliance reading series, take a look at their website here.
Abby is obsessed with the new seasons of Schitt's Creek and One Day At A Time but mostly Tea Tre Oil and all the multiple iterations it shows up in her beauty cabinet. Turns out Trader Joe's has a great selection of tea tree oil products – who knew?
Thanks for listening! and may Karl rest in Peace.
Find us in the places and don't forget to subscribe, rate, and review. It really helps the podcast grow and we love how great it makes us feel.
Instagram@fashionhagspodcast
Twitter @fashionhagspod
Facebook at Fashion Hags Podcast
Got an idea for an episode? Email us at fashionhags@gmail.com, we love hearing from you.
Find Abby on Instagram @abbyshumka
Find Katie on Instagram @ladybiggg
Find Evan on Instagram @evanducharmestudio also check out his website at evanducharme.com to keep up with his work and maybe buy something. You need it and you love it.
Bye bye.