Well well well, it's report card season and we are checking in to see how well we've been doing at not being a dumb doofus when shopping for clothes. If you haven't already listened to our Episode 12: How Not To Be A Dumb Doofus When Shopping For Clothes, go ahead and give it a listen (or stream it directly here) or don't, it's up to you, just live your Hag life, hunny.
We wanted to see if we passed or failed (we did a bit of both) at being better buyers so listen up and see how we did. How did YOU do? Are you a dumb doofus? (It's basically impossible not to be so …)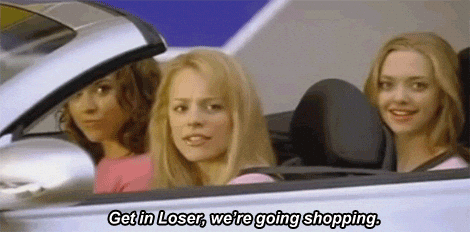 RSS FEED: http://fashionhags.libsyn.com/rss
Obsessions!
Evan has fallen HARD for Syro Boots – specifically the "George". I mean, Can you blame him? One look and you'll fall too…
Abby is obsessed with BioSil, a natural supplement that is giving her hair and nails the epic life they had before her (lovely, adorable) children sucked her dry. This stuff is good for strengthening hair, skin, and nails and has already started working. Time for summer manicures before chipping them all off chasing children!
Katie is obsessed with replacing her trusty van that got smashed in and written off on a trip home. It's not a fun job but hopefully something like this will come along so she can live the life of a rambling dirtbag in style:
Thanks for listening! You can follow us on:
Instagram@fashionhagspodcast
Twitter @fashionhagspod
Facebook at Fashion Hags Podcast.
We would love it if you gave us a rating on iTunes or wherever you get podcasts from, it really helps us grow.
Follow Abby on Instagram @abbyshumka
Follow Katie on Instagram @redbirdsuite
Follow Evan on Instagram @evanducharmestudio & check out his website at http://www.evanducharme.com