Often maligned and even more often misunderstood, we decided with winter upon us we would tackle the subject of fur in the fashion industry. We invited our former design school instructor and fur expert Alexandra Suhner Isenberg to talk about exactly what goes on at fur farms around the world and Evan speaks to his family's deep connection to the fur trade in Manitoba.
We realize this is can be a polarizing and deeply emotional subject for a lot of people. A big part of why we wanted to talk about it was because the breadth and depth of misinformation out there can be overwhelming. We aren't looking to change opinions necessarily,  we are just trying to make sure that more of  what actually happens in fur farming and manufacturing can be known.
We are firm believers in the idea of informed opinions so we hope you can be open to listening to this discussion and hearing us out. We are looking forward to hearing your thoughts and opinions but know that we will not tolerate or respond to any posts or messages the include graphic images of animals or insults. Just, be cool okay? Don't be a jerk.
But first – BEHOLD THE GREAT ONE LOOKING FIERCE AF.
LISTEN HERE: EPISODE 25
RSS FEED: http://fashionhags.libsyn.com/rss
Katie is off to her mountain home town to celebrate her wedding reception wth all the family and friends she didn't invite to her fabulous Las Vegas elopement. Evan and I can't make it so she better not have had any fun with out us! Here is a little shot from the wedding, can't wait to see the pics from the party.
Evan is keeping his head down at work and hustlin' so hard he sewed through his damn finger! A common injury in our line of work but terrifying none the less. Trying not to cry at work or get any blood on the dress is hard, you guys!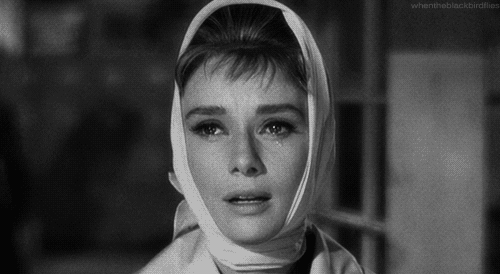 Abby is on a sewing jag to end all sewing jags with some incredible fabrics from Cotton + Steel and super cute pattern for a kid's top from Oliver + S. And there will be more to come, be sure of that.
Alex is back in town after a few years away and always knows when she is headed home by the amount of yoga pants on her flight. The surest sign that you are in Vancouver is the Yoga Pants Army that forms around you everywhere you go.
Now to the main topic this week – the use of fur in fashion. We live in a country that would not exist as we know if today if it weren't for the Fur Trade; a large segment of our natural resource-based economy has been and still is reliant on the trapping, farming and trading of fur.
Evan's family and heritage has relied heavily on trapping and trading muskrat pelts. So in no small way we are ALL in the fur trade's debt for giving us our wonderful Evan.
Thanks, hunnies!
Here are some resources if you are interested in learning about the cultural, economic and environmental aspects of the fur industry that you might not know about.
Truth About Fur + the Truth About Fur Facebook page
Here are some links to Alex's blog with posts specifically about fur –
5 Observations about the Fur Industry
5 Interesting Facts About the Kopenhagen Fur Auction
5 Interesting Facts about Danish Fur Farms
Some examples from recent Haute Couture shows highlighting some of the finest craftsmanship with fur from Ulyana Sergeenko and Fendi –
This slideshow requires JavaScript.
This slideshow requires JavaScript.
and now… OBSESSIONS!
Katie and her husband have an ingenious and hilarious idea for their thank you cards. It took some finagling and planning but boy, oh boy. They don't disappoint.
Evan was blown away by Radiooooo.com, where you can listen to music from around the world from the last 100 years FOR FREE! Ever wonder what people in Greenland were listening to in the 70s? FIND OUT!
Abby has been mulling this obsession for a while – a vest that she wants to completely cover it with as much cute shit as possible. She has recently been able to make an amazing addition – a patch from Winnipeg designer Kristen Lourie's Kodiak Milly. Check out her Etsy and her Society6 pages for some of the cutest stuff you'll ever see.
Thanks for listening!
As always, you can follow us on:
Instagram@fashionhagspodcast
Twitter @fashionhagspod
Facebook at Fashion Hags Podcast.
LISTEN, RATE, SUBSCRIBE on iTUNES! Don't forget to tell your friends how great we are.
Got an idea for an episode? Email us at fashionhags@gmail.com, we love hearing from y'all!
Find Abby on Instagram @abbyshumka
Find Katie on Instagram @redbirdsuite, also check out her blog, redbirdsuite.wordpress.com
Find Evan on Instagram @evanducharmestudio & @evndchrm, also check out his website at http://www.evanducharme.com