This week's episode is all about Haute Couture and how fucking fabulous it is. And also how it maybe isn't what you think it is because turns out there's a lot more to it.
LISTEN HERE: EPISODE SEVEN
RSS FEED: http://fashionhags.libsyn.com/rss
Kylie sets the tone for our Year of Realizing so let's get into it.
Abby went to Switzerland for Christmas and got a chocolate watch
and tried on a ridiculous Bally down leather coat with Aunt Sheila.
Katie found a pair of second hand Christian Louboutin pumps that may or may not be legit but they fit and they are rad and they were $38.00 so duh.
Evan went poached a hot tub and pretended to live the dream before going to work like a sucker on Boxing Day.
No for the fun stuff!
Haute Couture: what it means and what it doesn't mean.
Dressful has a thorough definition with a full breakdown of the legalities.

The documentary series The Day Before (not "The Last 24 Hours" like Katie foolishly thought it was) outlines (among other designers) Jean Paul Gaultier's Couture show and is available on iTunes. Click here for a clip on Sundance TV.
Another great documentary that looks at Haute Couture (as well as it's very secretive clientele) is BBC's The Secret World of Haute Couture. Click here for a link!
A great resource for historical fashion/design is the MET Costume Institute and their searchable online database.
The Hags each chose a historical haute couture designer and a contemporary haute couture designer to chat about and swoon over.
First up, Abby chose the House of Madame Gres, who was known for her exquisite draping and glamourous clients –
This slideshow requires JavaScript.
And Yves Saint Laurent! Talented and hella influential. I am SURE you have seen this dress based on Mondrian paintings –
And Le Smoking! A game changer! Here is YSL and Catherine Deneuve chilling in 1966.
Evan chose (not surprisingly) Cristobal Baleniciaga –
This slideshow requires JavaScript.
"Balenciaga was incredible…I was madly infatuated with his clothes. His clothes were devastating. One fainted. One simply blew up and died." – Diana Vreeland
Katie chose Charles James, "America's First Couturier" and his iconic work in the States for Hollywood big shots and other fancy-as-fuck ladies.
James was a very technical designer and his gowns were often much more complicated than they appeared. Check out the "Clover Dress", for example:
The MET Museum has a wealth of information and images on Charles James (including a terrific video outlining some of the ways the MET exhibited the structural and sculptural elements of his designs. Check out the Charles James Exhibition page at the MET website.
Fave contemporary designers include:
for Katie: Jean Paul Gaultier – Master of Tailoring, King of Rock n' Roll Fashion
Some select looks from Spring 2015 Couture
This slideshow requires JavaScript.
Some select looks from Spring 2013 Couture
This slideshow requires JavaScript.
Some select looks from Fall 2010 Couture
This slideshow requires JavaScript.
Vogue.com has a great library of all JPG's shows going back to 2002. Check it out here and give yourself a couple hours. There are many many more shows to look at so go find something you like!
Abby went a little crazy. I think she likes couture…
Giambattista Valli Couture – flirty, feminine, with plenty of volume and texture. Already a master! CLICK HERE FOR MORE.
This slideshow requires JavaScript.
Iris Van Irpen –  3D printing meet fashion in the most glorious, out of sight ways. Vogue.com has her RTW stuff, but a google image search is all you need.
This slideshow requires JavaScript.
Bouchra Jarrar – simple lines, amazing materials and fab motorcycle jackets out the whazoo. CLICK HERE FOR MORE.
This slideshow requires JavaScript.
Evan chose a recently resurrected Spanish brand called Delpozo; click for link to website, but shut off your speakers to avoid unwanted background music! (as we found out during this episode)
This slideshow requires JavaScript.
Current Obsessions!
Evan, still, is obsessed with Adele. The shows sold out in 10 minutes and we could not get tickets! Weep weep, cry cry, help help!
So, we are sending out Adele vibes to the universe to get two tickets somehow to Vancouver or Seattle so that Evan can finally sleep again. Universe! We beg you!
Abby's pissed at Disney for leaving Rey out of the Star Wars action figures and toys. WTAF, Disney?
Also, for some reason, Gilmore Girls.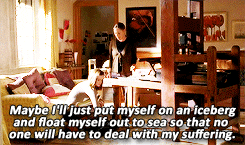 Katie made some homemade wine! The Basic Bitch Barolo. Those 25 bottles should be gone by February.
Label designed by @lebigfun.
Thanks for listening! You can follow us on Instagram @fashionhagspodcast, Twitter @fashionhagspod and on Facebook at Fashion Hags Podcast.
LISTEN, RATE, SUBSCRIBE on iTUNES!
Follow Abby on Instagram @abbyshumka
Follow Katie on Instagram @redbirdsuite and check out her blog http://www.redbirdsuite.com
Follow Evan on Instagram @evanducharmestudio & @evndchrm, also check out his website at http://www.evanducharme.com
Remember: keep your pants on, it's only fashion.